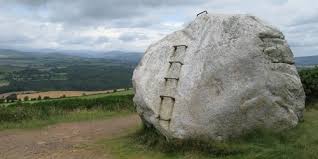 The weather despite being a little grey brought out great numbers on both the Saturday and Sunday spins…2 groups on each tour every weekend now….so a place for all levels!
Saturday 18th November , The Saturday Tour!
The Saturday group offering two groups, so if you have any friends that would like to come along and try out the spin,feel free to bring them along…
Meet: Glen of the Downs Carpark, @ 10.00am… Expect a 60 or 80km spin depending on your legs.
Ridden at a moderate pace
Sunday 19th November, The Sunday Easy Tour!
Meet: Grove Bar, Willow Grove @ 10.00am. Lead by Patrick Bradshaw!
Expect a 60k spin . Back by 2pm with an obligatory coffee stop.
Two groups this Sunday splitting depending on abilities and meeting up at the end generally for a local brew.
This week Group 1 will definetly be heading towards Avoca and the Motte Stone with the Group 2 warriors…all of course weather permitting…
Don't forget our annual awards presentation and awards night on Friday 24th November…..we expect the first order of new kit to arrive with the jackets and special orders in about 4 weeks just in time for you know who!
Annual reports and winners list will be on the website at the weekend.