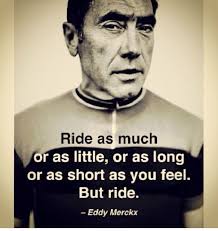 Saturday 2nd December , The Saturday Tour!
The Saturday group now offering two groups, so if you have any friends that would like to come along and try out the spin, feel free to bring them along…Aidan Ryan leading most weeks with a dozen or so every week!
Meet: Glen of the Downs Carpark, @ 10.00am… Expect a 70km spin depending on your legs but you can always bail earlier if you have to…
Ridden at a moderate pace
Sunday 3rd December, The Sunday Easy Tour!
Meet: Grove Bar, Willow Grove @ 10.00am. Lead by a celebrity Grimpeur!
Expect a 60k spin . Back by 2pm with an obligatory coffee stop.
Two groups every Sunday splitting depending on abilities and meeting up at the end generally for a local warm milky brew.
This week Group 1 will be heading forgotten pastures and the Group 2 warriors will toil together in pursuit of happiness…all of course weather permitting…