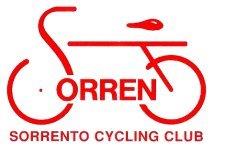 Friday 3rd February –
Membership Sign Up Night –
Come along and sign up for 2017 on the spot, live registration with Cycling Ireland…we have a new kit order in at present so stock orders will be taken on the night….get along and meet the committee who will be glad to assist.
Those members who wish to pay Cycling Ireland online can still do so, we can also take payment electronically for those who cannot make it or;
If you want to pay online the club bank details are as follows:
Account name: Sorrento Cycling Club
BIC: IE33EBSI IE2DSDD (all are letters except 33 and 2)
IBAN: IE33EBSI 939021 11813156
You MUST put your NAME as the reference so we know who is paying.
Otherwise chaos will ensue!
We still do Snail Mail –
If you wish to post your form/payment please send to ;
Margaret Noone
14, Ashton Park, Monkstown, Co. Dublin.
Full display of our club kit for sale…good night planned….8-10pm Grove Bar, Willow Grove…new members most welcome….
Hope to see you there!