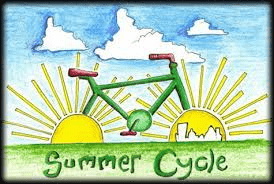 Tours this weekend…..
Saturday 12th August, The Saturday Tour!
The Saturday group is back running fully for those available for the next while before the Autumn rides kick off again. We will taper speed to those participating so don't worry about being thrashed…the route will be fun…
Meet: Glen of the Downs Carpark, @ 10.00am… Expect an 80km spin.
Ridden at a moderate pace.
Sunday 13th August, The Sunday Easy Tour!
Meet: Grove Bar, Willow Grove @ 10.00am. Lead by the Unknown Soldier…Expect a 60k spin . Back by 2pm with an obligatory coffee stop.
The groups might split depending on abilities.
At least a dozen or more most weeks so come along and join the chain gang!
A few Sunday riders are heading to the Leinster Loop on Sunday if anyone interested in being there…reply to this post and I will put you in touch….90kms.