Sat, July 15th: Danny O'Shea 10 mile TT, Beehive Circuit , Co Wicklow.

A flying Michael O'Loughlin, home from duties with Team Wiggins in the UK, set an unbeatable pace on the Sorrento CC promoted Danny O'Shea Open TT over the weekend…
The defending champion Ian Richardson of UCD took second place to the young professional from Team Wiggins in his second year as a professional. The TT in memory of Danny O'Shea a founding member of the club who had a distinguished record of service with Cycling Ireland as a commissionaire at the top level prior to his untimely death in 2011.
A superb field of talented riders across a wide span of categories from A4 upwards competed in warm, sunny but windy conditions on the Beehive circuit.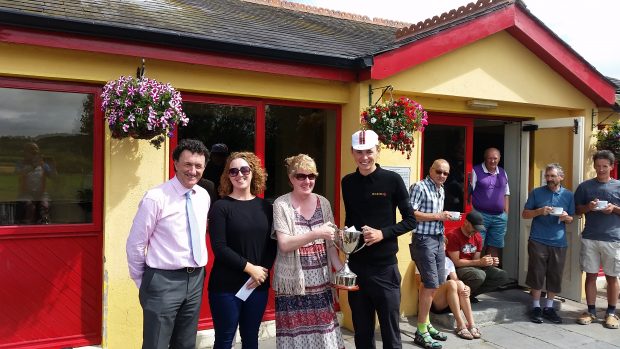 Click below for the full results.