This weekend it is all about our flagship event the MB200.
No spins organised as most members will be busy at the grindstone before and during the big day on Sunday…all the information is below and the entry deadline have been extended to Friday night at 11pm…
The 12th Annual Mick Byrne Randonee will take place on Sunday May 26th 2019, starting at Loretto Abbey Dalkey, Co Dublin (200km @ 8am, 160km and 100km@ 9am)and as usual there will be three adventurous routes from 100km up to a testing 200km on some of the most beautiful roads in Co.Wicklow .
This year the entry numbers are limited to 300 participants. All funds raised on the day will go to funding in a small way, the incredible work done by the Hospice Foundation.
Maps of the three 2019 Routes are available below to download;
Last year you helped raise €5,500 on the day for the charity! THIS YEAR WE AIM TO BEAT €6000!
During your day you will experience stunning views of not only numerous mountain vistas including views to Co.Wexford but with the final test of your day ascending from Laragh over the tough Sally Gap you will need to keep something in reserve. The consolation of going up will surely be the welcoming scenery of Dublin Bay on your descent from Glencree and return home to Dalkey along the coast.
This event in memory of a man who was one of the prime movers in the foundation of Sorrento Cycling Club in 1968. One of his main ambitions was that people of all ages get to experience the joy, excitement and adventure of cycling! On the Mick Byrne Randonee you will experience all three in generous helpings….plus new friendships made along the way.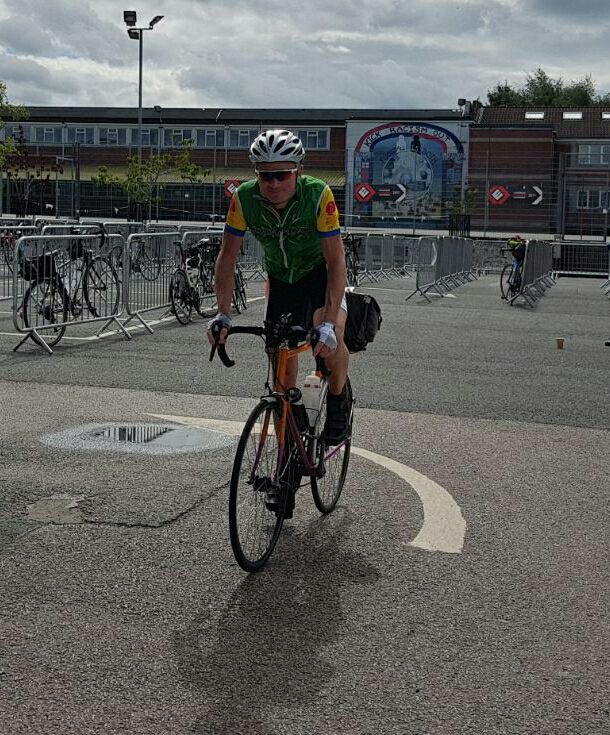 The 100km and 160km routes are great advance preparation for the Wicklow 200 and the 200km has nearly 3000 meters of climbing, a true challenge for any cyclist.There will be a number of feed stations provided along the routes to keep your strength up during your tour of the Garden County. As last year to ensure we make this as enjoyable as possible for you, we must cap the entry at 300 riders over the three routes so early entries are vital.
Last year we had 297 riders so make sure your enter early!
A Cycling Ireland Licence(€5 payable online) is necessary for those who are not members of a club, it is ESSENTIAL for all riders to sign on before departure to comply with required insurance requirements .