Comments Off

on Christmas News…brrrr…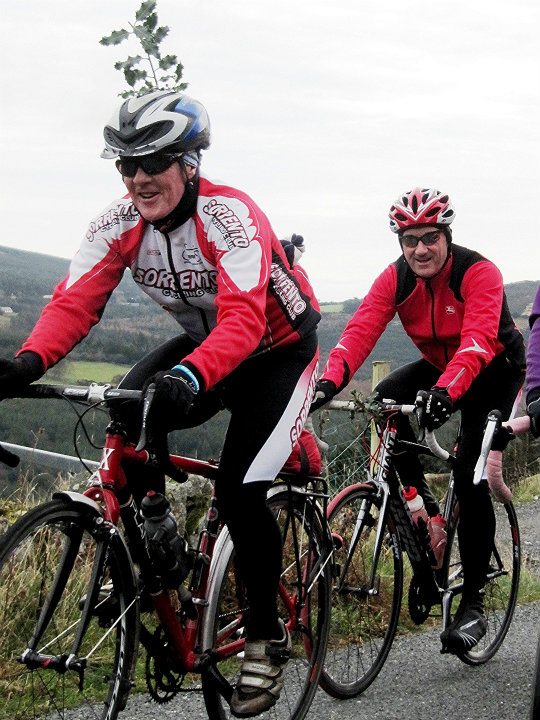 Saturday 9th December , The Saturday Tour!
The Saturday group now offering two groups, splitting mid-tour if the pace is too spicy.
Bring your friends to try out the spin, feel free to bring them along…Aidan Ryan leading most weeks with a dozen or so every week!
Meet: Glen of the Downs Carpark, @ 10.00am… Expect a 70km spin depending on your legs but you can always bail earlier if you have to…
Ridden at a moderate pace
Sunday 10th December, The Sunday Easy Tour!
Meet: Grove Bar, Willow Grove @ 10.00am. Lead by Patrick Bradshaw!
Expect a 60k spin . Back by 2pm with an obligatory coffee stop.
Two groups every Sunday splitting depending on abilities and meeting up at the end generally for a local warm milky brew.
This week Group 1 will be heading forgotten pastures and the Group 2 warriors will toil together in pursuit of happiness…all of course weather permitting…
Coming Up…
Saturday December 16th – Christmas Pints & Prosecco…see the real cycling Pub…Duffs Main St. Bray 8pm…chinwags to beat the band…all welcome including those non cyclists out there…if there any…
Saturday & Sunday 16/17 December – Holly Spins
Tuesday 26th December– Two Up fun time trial…Kilmac to the Glenview return…in the time you choose…in pairs…come along and don't let Karl Thomas have back to back wins…freshly baked Roubaix cake and coffee in Clare and POD's for sympathy later…
Sunday 31st December -New Years Eve Ride out…Santa may be gone …lets see out the old year and welcome our 50th …All members and past members welcome…a three hour spin…for all levels of rider…three groups planned…if you are not able for a spin come along any at lunchtime…complimentary soup and sandwiches for everyone to welcome in our celebratory year…wear your new gear and look the part!