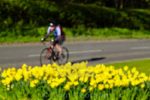 As a result of the ongoing health threat all Sorrento spins and training events are cancelled to the 30th March. Not time yet to fully isolate so take the chance to exercise now and get out on your bike…
As most members will still ride to stay fit, perhaps you might again consider the Sloped Drag Challenge in the absence of organised club spins.
To look up the various routes click here. The page explains the various challenges to be undertaken and hopefully if you started last year why not finish off the 11 rides, if you did finish then we assume you are fully capable of trying it again.
CYCLING IRELAND STATEMENT – CORONAVIRUS (COVID-19)
UPDATED: 13/03/2020

Following on from yesterday's Government announcement in relation to Coronavirus (Covid-19), Cycling Ireland announced that all Cycling Ireland approved events are to be cancelled with immediate effect until and including March 29th.

In addition to the events cancellation, Cycling Ireland further advises all affiliated clubs to cancel all club training rides and club events until and including 29th March. Members are encouraged to cycle individually and not in groups. Members Cycling Ireland insurance is not altered.

As per the guidance issued by the public health authorities, clubs and club members should take precautions against the spread of COVID-19 such as:

· regular hand washing
· be aware of social distancing
· exercising proper cough and sneeze etiquette.

Cycling Ireland is encouraging all members to continue to follow the guidelines which have been provided by the public health authorities.

Cycling Ireland will continue to closely monitor advice from the Public Health teams on the island of Ireland and issue further statements if necessary.

Be safe and look out for those closest to you.


Please check www.cyclingireland.ie for further updates.

Cycling Ireland