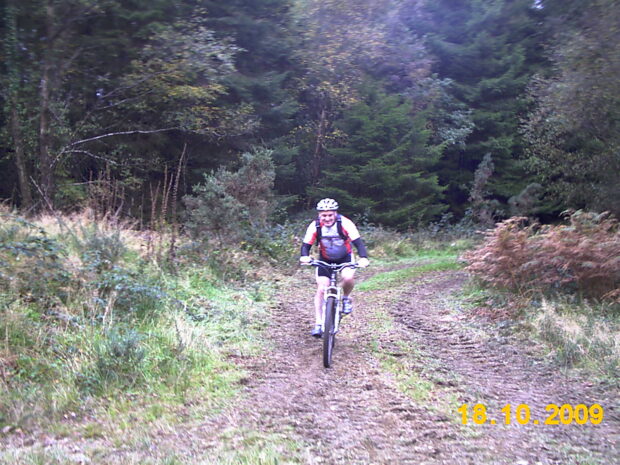 Conal Higgins
We lost our friend and clubmate Conal Higgins on June 16th 2021.
A former Mountain Bike Secretary of the club, his membership of Sorrento Cycling Club dates back as far the very early 1980's.
We will miss Conal. In truth we have been missing his company on club activities in recent years as he battled illness.
When Conal was present on club spins or social events you knew he was there. His force of nature personality and his infectious laughter left no doubt about his presence.
Conal liked to feign a rough, tough exterior but below the surface there was a big, soft, golden heart. If you were in trouble or had a problem, sometimes even before you knew you were in trouble or had a problem, Conal was there beside you to help.
Through the mid to late 2000's Sorrento had regular underage MTB spins and events. These were made safe, possible, productive and fun by Conal's presence. Among his repertoire of skills was a strong sensitivity to the feelings and needs of the young people who took part in these activities. Conal was highly effective mentor to these youngsters and solid dependable coach. He had an incredible 6th sense for anticipating and eliminating problems before they occurred.
Whatever Conal did, riding a bike, helping a mate, organising a round of the MTB National Points Series, or even going for a few pints , he gave it 110%.
Through the late nineties and into the 2000's Conal raced both on the road and in Cross Country MTB. He was regularly placed in open Masters MTB races. In both disciplines he was a tough tenacious rider. On the road and MTB he was a highly skilled bike handler and frighteningly fast descender.
He relished his time on the bike and wanted others to enjoy their cycling as much as he did.
I was privileged to not only share my cycling time but also to travel, race and work on events with Conal on many occasions. He never failed to make me laugh. His irreverent, often politically incorrect humour and his hearty laugh would regularly have me in fits of laughter and shortened many car journeys.
It is Conal's unbridled joy in riding his bike, the big smile on his face, the laughter, the kindness, the friendship and the humour that must have enhanced the lives of so many people who knew him.
If we remember him this way we wont have lost him.
Rest in Peace Conal.
Aidan Ryan