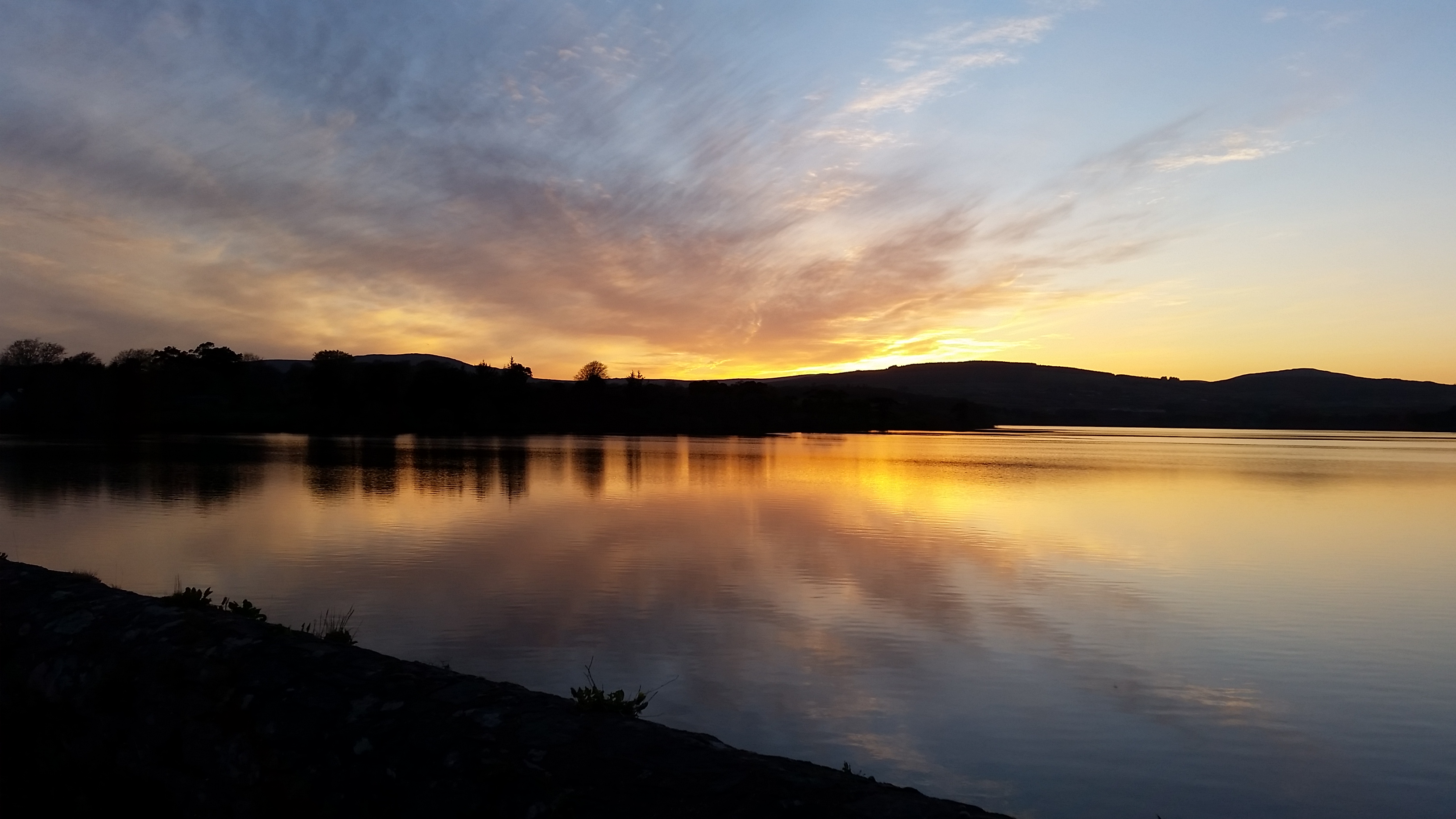 A great result for the ladies of the club last night, in the third race of the season on the Corncrake circuit with Jackie MacNamee taking full honours followed in second by Aine MacCarthy, who dropped the two riders in her group on the final climb to claim ten points.
Great to see two club members taking part in their first races with Liam and Ehmar making the leap and the long awaited return of Rob Cullen, on the eve of his birthday, suiting up to take a well earned third place on the night.
The scratch men sat it out with marshalling duties which means that the league table has a change at the top with champion of 2020 Alan MacNamee moving to the top with his better half Jackie taking hold of second place.
No doubt we will see changes again next week(Thursday 26th May) on the Gregory's (Newcastle) circuit with the race starting at 7.30pm,park at the filling station with the start at the N11 roundabout.
Results L3 19 May 2022
Name
Handicap Time
Actual Time
Place
Points
 
Jackie MacNamee
51.06
46.06
1st
11
 
Aine MacCarthy
53.40
46.10
2nd
10
 
Robert Cullen
53.51
46.21
3rd
9
 
Alan MacNamee 
56.26
46.26
4th
8
 
Liam Kennedy
53.59
46.29
5th
7
 
Patrick Bradshaw
57.23
49.53
6th
6
 
Ehmar Qurishi
51.48
51.48
7th
5
 
 
 
 
 
 
 
Timekeeper: G O'Rorke
 
 
 
 
 
Handicapper & Chief Marshal; D Peelo,P Murray
 
 
 
Marshals: M Wildes, S White,P Cullinan, R Bowden, R Hogarty,S Healy,M McGarry,
 
 
 
 
 
 
| | | | | | | | | | | | | |
| --- | --- | --- | --- | --- | --- | --- | --- | --- | --- | --- | --- | --- |
| RIDER | L1 | L2 | L3 | L4 | L5 | L6/C2 | L7 | L8 | L9 | L10 | L11 | Total |
| Alan MacNamee | 7 | 9 | 8 |   |   |   |   |   |   |   |   | 24 |
| Jackie MacNamee | 1 | 8 | 11 |   |   |   |   |   |   |   |   | 20 |
| Paul Cullinan | 11 | 7 | 1 |   |   |   |   |   |   |   |   | 19 |
| Suzanne White | 6 | 11 | 1 |   |   |   |   |   |   |   |   | 18 |
| Patrick Bradshaw | 1 | 10 | 6 |   |   |   |   |   |   |   |   | 17 |
| Roy Bowden | 8 | 6 | 1 |   |   |   |   |   |   |   |   | 15 |
| Dave Peelo | 10 | 1 | 1 |   |   |   |   |   |   |   |   | 12 |
| Rory Hogarty | 9 | 1 | 1 |   |   |   |   |   |   |   |   | 11 |
| Aine MacCarthy | 0 | 1 | 10 |   |   |   |   |   |   |   |   | 11 |
| Liam Kennedy | 3 | 0 | 7 |   |   |   |   |   |   |   |   | 10 |
| Ehmar Qureshi | 1 | 1 | 5 |   |   |   |   |   |   |   |   | 7 |
| Eileen O'Sullivan | 1 | 5 | 0 |   |   |   |   |   |   |   |   | 6 |
| Aidan Ryan | 5 | 1 | 0 |   |   |   |   |   |   |   |   | 6 |
| Cathy McCormack | 4 | 0 | 0 |   |   |   |   |   |   |   |   | 4 |
| Stephen Healy | 1 | 1 | 1 |   |   |   |   |   |   |   |   | 3 |
| Cearbhall Guilfoyle | 2 | 0 | 0 |   |   |   |   |   |   |   |   | 2 |
| Anthony Keenan | 1 | 0 | 0 |   |   |   |   |   |   |   |   | 1 |
| Chris Doorly | 0 | 1 | 0 |   |   |   |   |   |   |   |   | 1 |